I figured I'd shoot some pictures of the minibike as promised.
To mount the handlebars, I bought a pair of handlebar riser clamps off ebay for about 10 bucks...
Then I got a thumb throttle off ebay for some ATV of unknown lineage. I think with the handlebar configuration I'm going to be running as well as the expected usage being slow speed around swap meets, that a thumb throttle will be better suited than a typical twist throttle...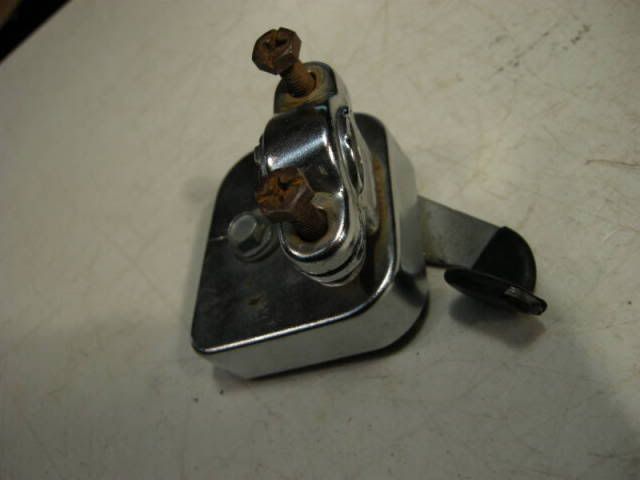 Handlebars, white grips, risers and throttle all powdercoated...
Overall shots to give an idea of the big picture...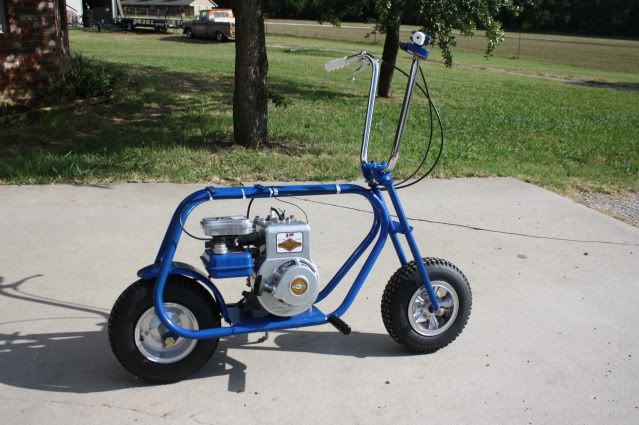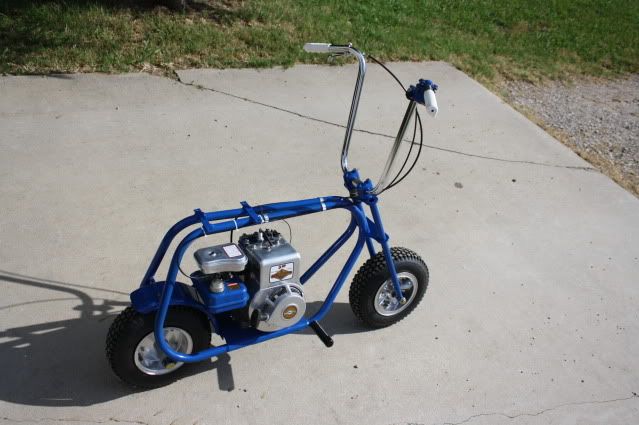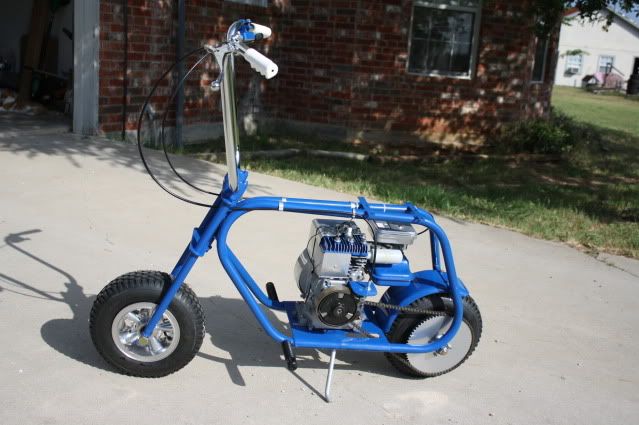 It's 100 percent finished other than a seat. I'll get that done as soon as I can afford it. I've become a pretty rabid subscriber to Dave Ramsey's financial principles this year. Those principles have enormously changed my budget situation for the better. The big picture is completely wiping out some large bills that I had been paying, but the short-term downside is less free money on hand to do things like build minibikes with.