The powder supply house really dicked me around on my order for the frame powder. I paid for 2 day delivery and today makes the 7th day since then, with no powder in sight. I called them, and sure enough, they had shipped the powder to my old PO box. I haven't used that box in over a year. I had the lady reference my order and confirm that I had specified my new address not the old one. Her only excuse was that some knucklehead in the warehouse didn't read the order close enough and somehow chose a defunct address. To make it up to me, she's next day shipping the powder, so I should have it by tomorrow.
To vent some frustration, I changed directions a bit and decided to work on the carburetor for the bike instead.
I've been reading some post on Adventure Rider forum where guys are having great luck with using environmentally friendly products to clean carburetors.
Previously, I have always used this stuff...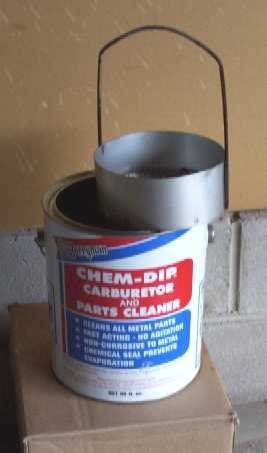 This is as evil of chemical ever sold to the public. Anyone who has ever used it, or been around anyone who has used it knows how toxic it is. But, it works...
Alternative chemical as recommended by ADVriders everywhere...
Cleaning bucket...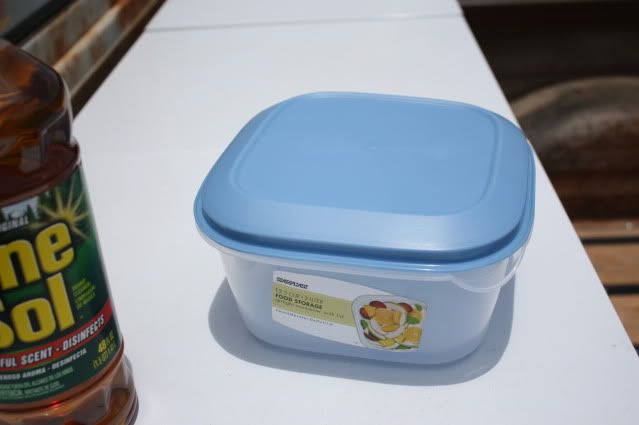 The carb is bad. It's been sitting exposed to the elements for many, many years...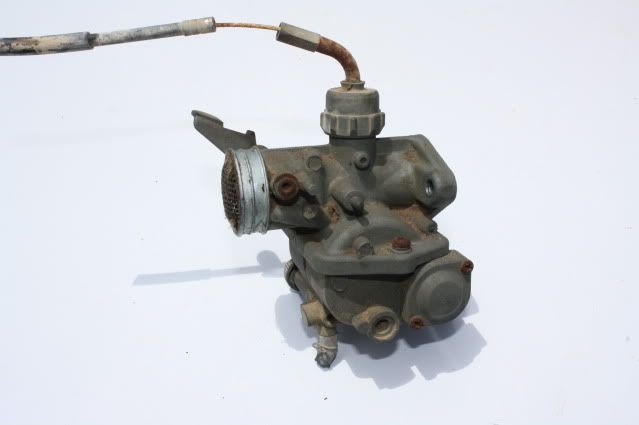 Inside the bowl...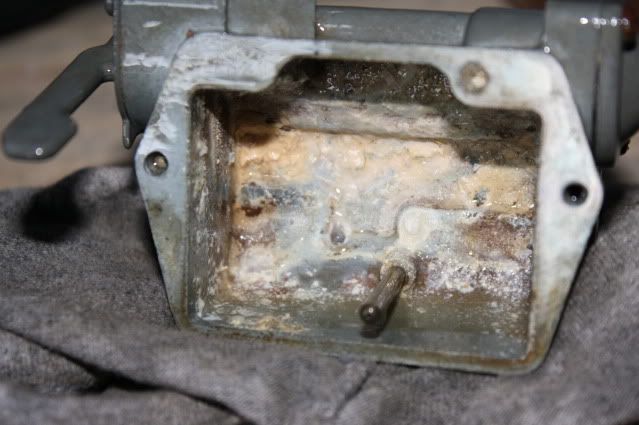 It's soaking now. I will report soon how it worked, or didn't.