The next candy red job is complete and ready to go back to Minnesota. I'll ship it out tomorrow.
I found some nasty cracking on the head tube so I blasted it clean, welded it up and smoothed it out.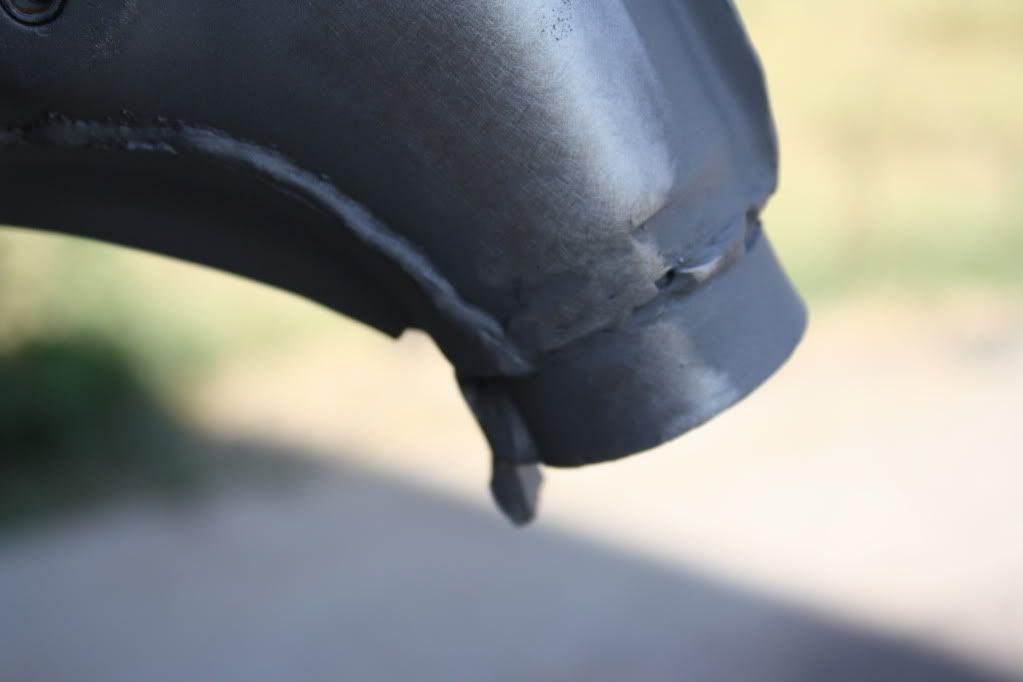 I've finally figured out a process to fill dents under powdercoat kind of like Bondo under paint. There was a pretty good sized dent here I had to repair.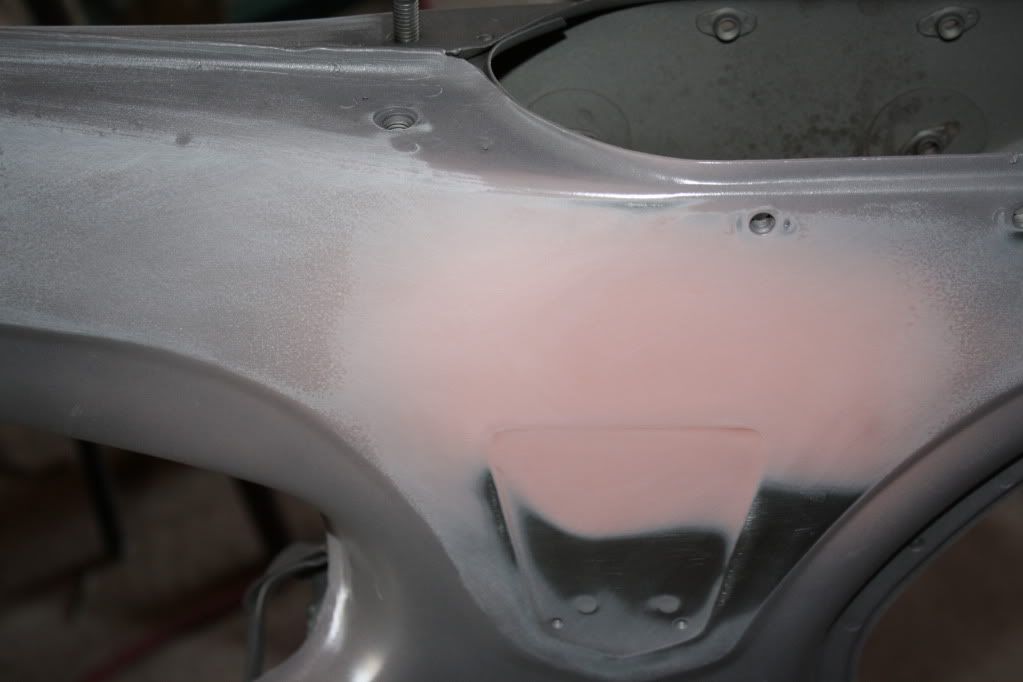 All finished, hand sanded, and two stage powder finish.