I started off today doing a couple of little warm up projects. One is an neat old tool box that I keep drill bits in. It's just a basic blast and powdercoat job. Color is Chevy orange. It's hanging in my new powder spray booth I built last week.
Then I worked some more on the Trail 70. I finally found a set of nice handlebars and seat for it. Also notice the new OEM factory Honda fender.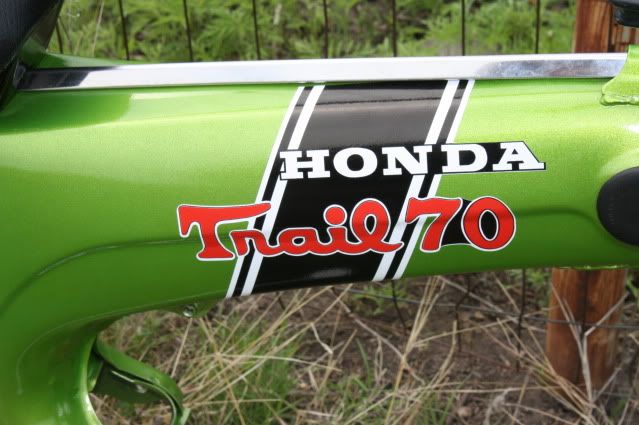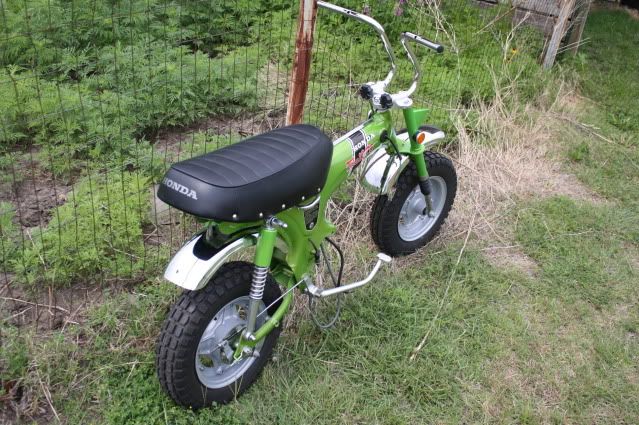 Last, I shot a sample of a new black powder I got. A fellow I know is bringing me a neat old dirtbike project to powdercoat parts for. This is the color for it.