New OEM Honda shock bushings from ebay for 7 bucks...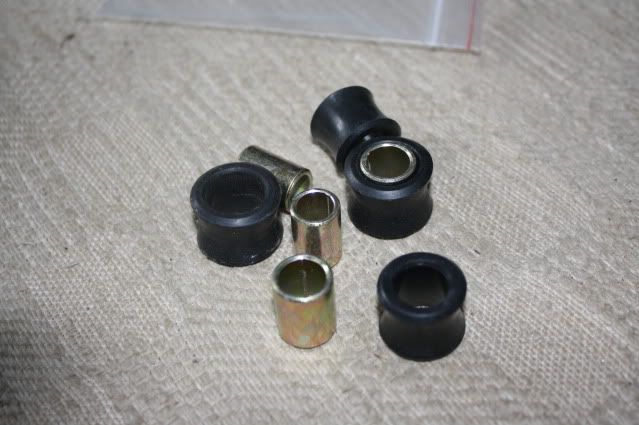 Installed...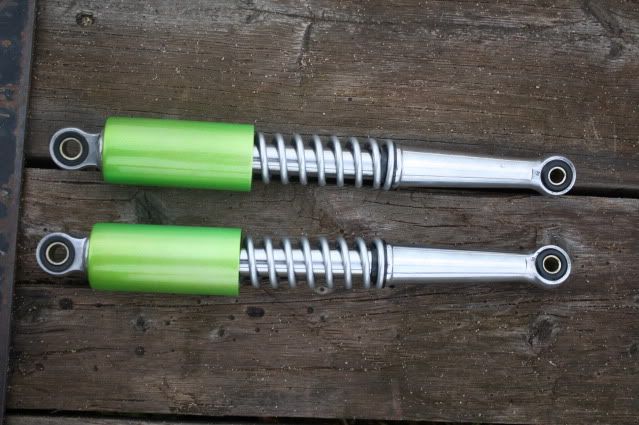 I chose to do the assembly of the frame internals as the next phase of the build. I had to get a gas tank off ebay since the original was long since gone. Fortunately, the original tanks for these bikes were made of plastic. I say fortunately because I have derusted and resealed enough tanks in my life to never care for doing another. All it required was a wash out with solvent and a new grommet for the neck...
Gas tank installed with nice powdercoated bracket. Notice the battery box is now in place too. On the battery box, I tried a new technique which seems to work well. I used paint for the basecoat color then clear powdercoat on top of that for durability.
Nice chrome little grab handle installed too. Honda originally marketed these bikes as being designed for transport in a car trunk. For this reason, the bikes came with folding handlebars and a lift handle to help you load it.
New wiring harness to avoid any headaches down the road...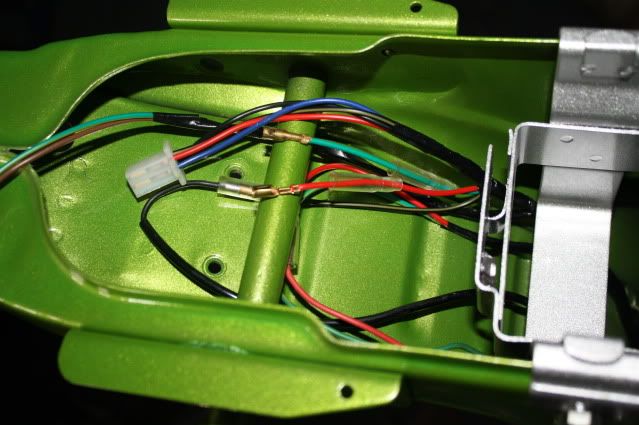 New main grommet for the wiring where it exits the frame in the front...
Overall picture that shows the gas tank and bracket, battery box and new battery, wiring, and seat hinge all installed...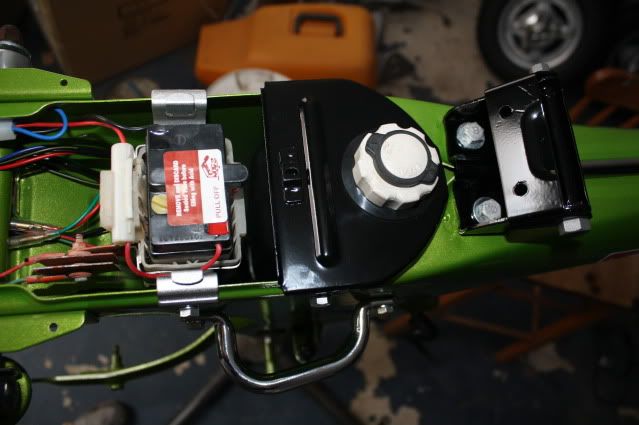 Forks installed with a nice tapered roller bearing conversion kit. Much better than original ball bearings and actually just as cheap by the time you refurbish the original ones which were bad anyway...
I started polishing the upper triple tree. Still more polishing to go, but it's looking good so far...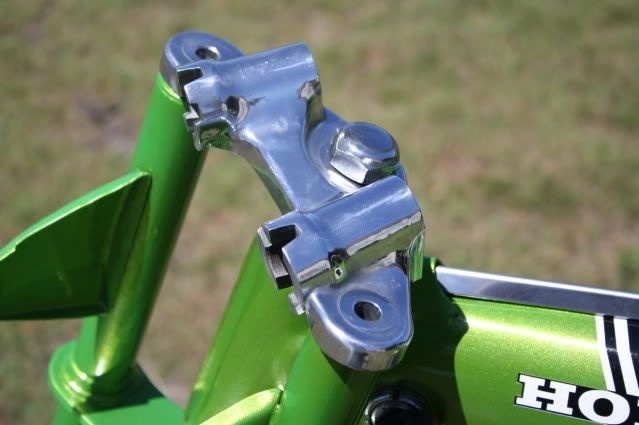 Remember this dirty thing ?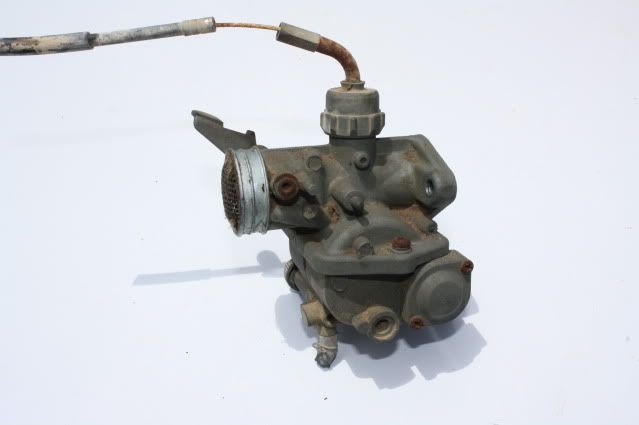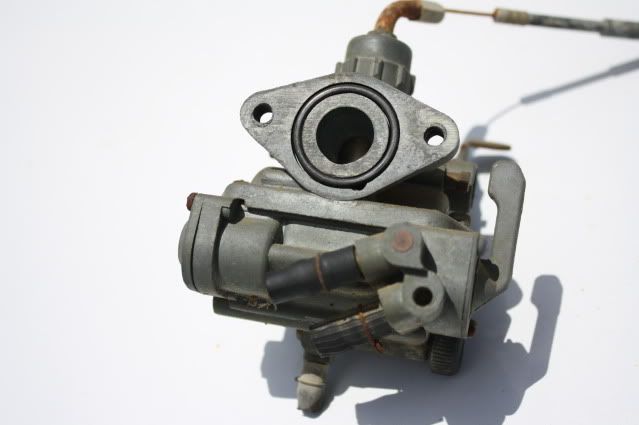 All rebuilt...