The minibike is completely done other than the seat. I think it turned out pretty decent. Final pictures will be forthcoming as soon as I get the seat finished.
That leads me to the next project, an old Honda.
There's a story to this one.
A good friend gave me an old Honda CT70 Trail 70 motorcycle. That lends sentimental value to the scoot and means I will go ahead and commit to doing a proper restoration on it, regardless of the return on investment potential. There are some things that I don't get rid of, and gifts from this person fall into that category.
I go over to pick the Honda up, knowing that it was a complete bike minus engine. It's sat neglected for a very long time...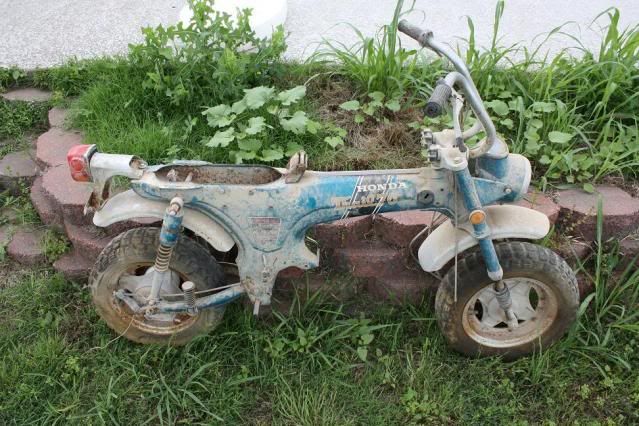 I figured I'd get an engine for it somewhere to make it complete.
Funny thing is, after we loaded it into my truck, I got to looking closely at the other motorcycle sitting next to where the Honda had been laying. I'd never seen a Yamaha with an engine like that...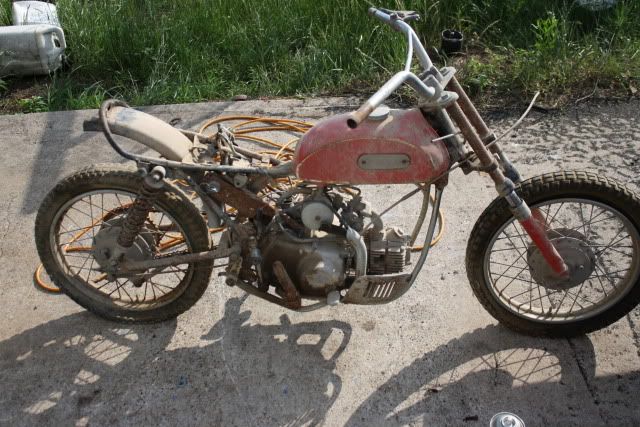 Yup, the Yamaha had an infusion of Honda sometime over the years. The missing CT70 engine had been transplanted into it. So, I got the old Yamaha also. Back at the shop...
Matching number Honda engine waiting to be restored and installed back into it's original home...
This one is going to take awhile. I won't compromise anywhere on this restoration. I'm hoping to have it done inside of 1 years time though. I've got a pretty strict budget so work will have to be metered out as the budget dictates.
To start off, we gave it a thorough cleaning and built a stand to make the restoration easier on the old back.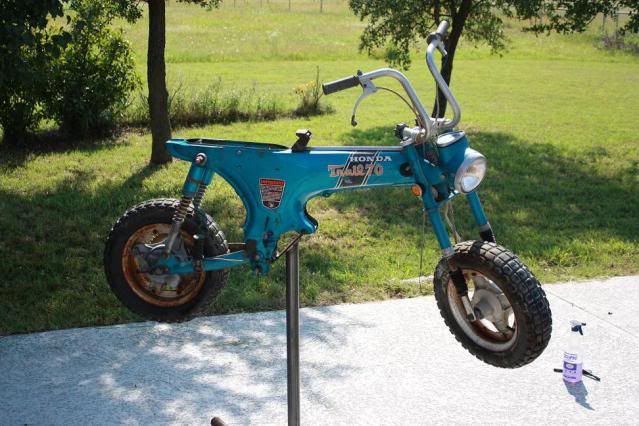 Here are pictures of properly restored CT70s.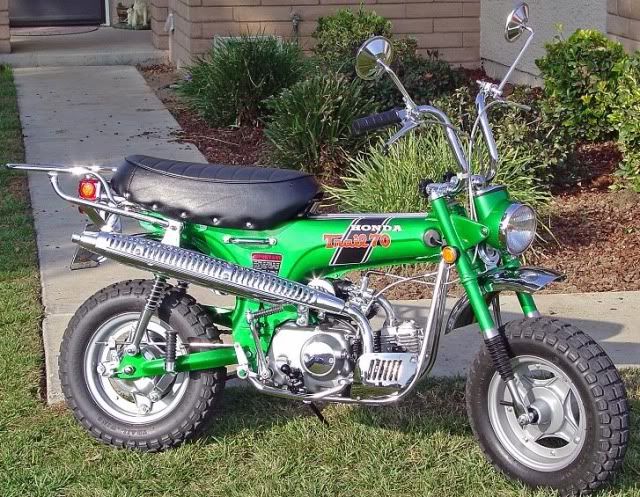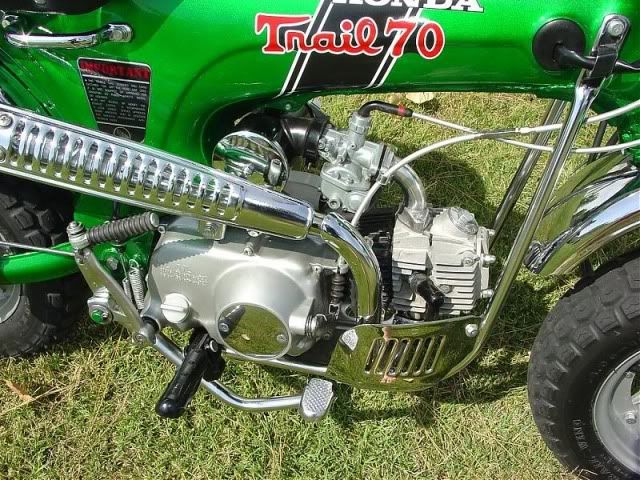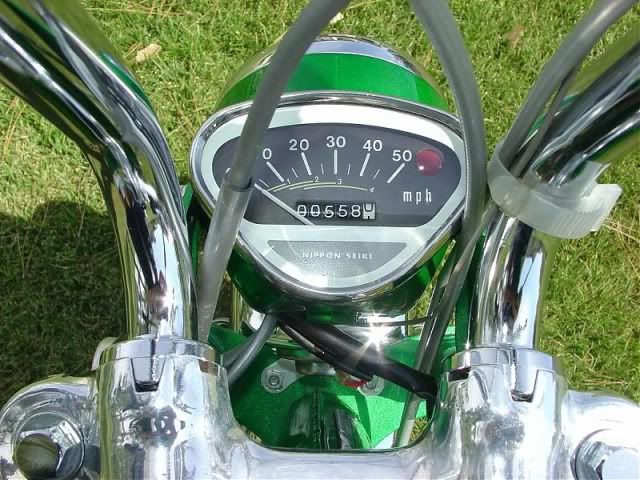 My girlfriend has signed on board to help me every step of the project. I will admit that she looked at me pretty funny when I handed her a tape measure and pointed at my steel scrap pile and told her what lengths to start cutting. Once it became clear that we were building a work stand the clouds cleared and she no longer thought bad of me.
I have powder and some supplies ordered for it already so there should be some fruitful pictures within a week or so.