I found a great deal on a 72 model mini bike out at the Pate swap meet. 50 bucks !
It's going to get completely restored. I already ordered the powder for the frame. Of course I will detail the progress here.
Please excuse the poor picture quality. It's from my iphone.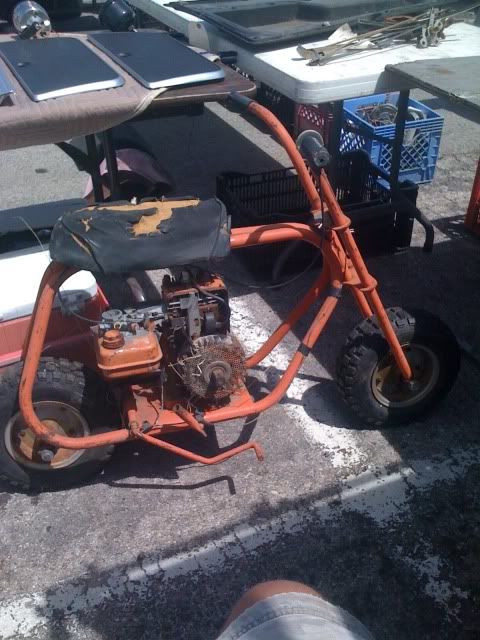 Also, my favorite vehicle at the entire swap meet. This guy rolls old school !