I have been chasing an issue with the engine for awhile now. It looks like the intake manifold is warped which is letting the gaskets leak and pull oil from the intake valley into the ports. Out of frustration, I just called Summit and ordered a new Edelbrock Performer RPM. I was kind of pressed for time having my only truck torn apart so I didn't even take the time to powdercoat the new intake. It's out of the box stock.
Also swapped the old cluster and burned out dash light bulbs...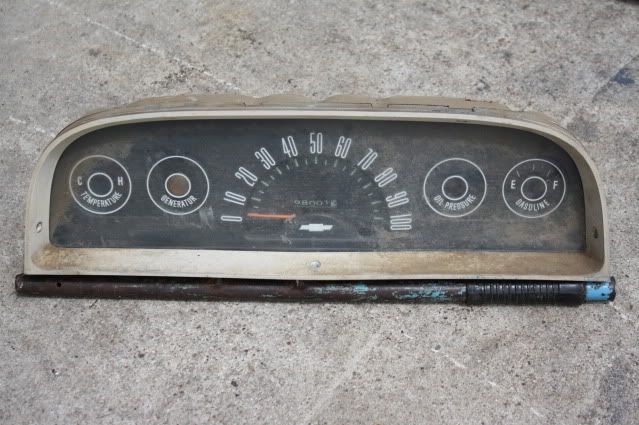 For a fresh one. Much better and brighter...