Didn't get much truck time, but I did manage to sneak in enough time to make progress on the gas tank.
I found an area of rust on the bottom that had been leaking in the past. So, I committed the cardinal sin...According to the internet naysayers I should be dead right now. I took the torch and brazed up the leaky spot. I've fought a whole lot of car fires so I feel I have a pretty good grasp of gas fumes and what will explode. It didn't blow up.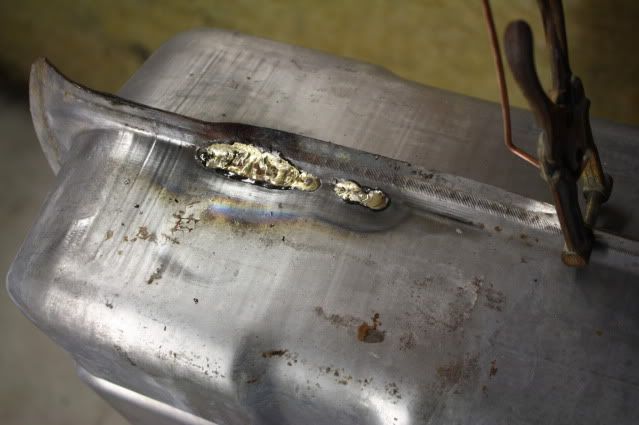 After that, a good cleaning and I powdercoated it in silver vein with clear.
My gas tank sealer is due to be delivered next Monday, so this thing is going to have to wait until then for finishing.
I plan on spending all day tomorrow on the truck. I should have a good update tomorrow evening.