I've been wanting a heavy duty truck to use as a workhorse. Today I bought an old dually from my buddy Tim. It's a beater for sure, but underneath, it's hell for stout. Didn't cost very much either.
Tim runs a towing company, so delivery was included.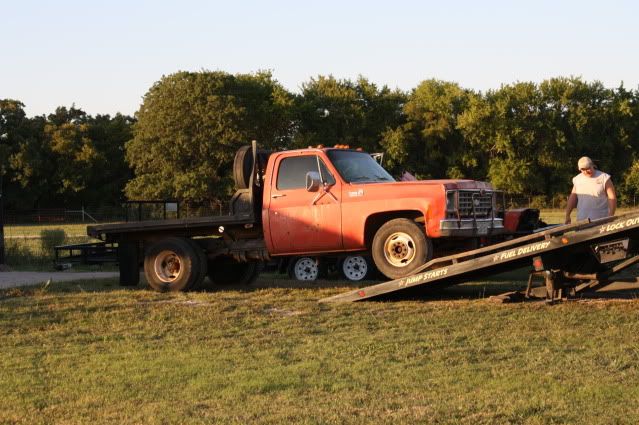 Taking care of the business part of the deal.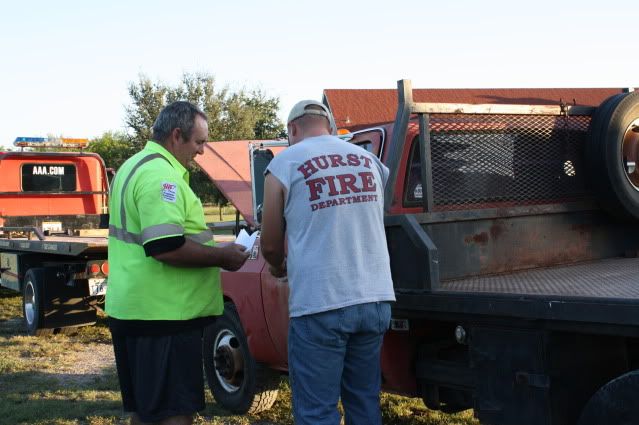 350 engine with 4 speed granny transmission.
I have no idea why I look so bowed up in this picture.
I will work on getting it completely squared away for road duty.