I've been wanting a big, mean MIG welder for a few years. Earlier this week, I spotted what looked to be a good deal on Craigslist. So, today I took a bit of folding money up to Flower Mound and picked it up. It's a sad story actually. I bought it from a farmer. It seems that he had a big farm in Flower Mound that was exactly where Wal-Mart wanted to put a store. So, they bought his farm for 70k an acre and erected a new store full of cheap Chinese shit for the masses. This left the fellow with a pocket full of money and nothing to do. So, he is selling off his tools.
It's a Millermatic 250, which is the biggest one. The thing is virtually unused. It still has the first original spool of wire in it that it came with new. He also included an 80cu/ft Argon bottle, a 60 foot 220 extension cord, his welding shield, and even all of his welding vice grips. It also came with all of the paperwork from new, manuals, and spare parts.
This should be the end all of welders for me. It will fully weld 2 pieces of 1/2 inch thick steel together in one pass. They don't get any bigger than that.
Everything laid out: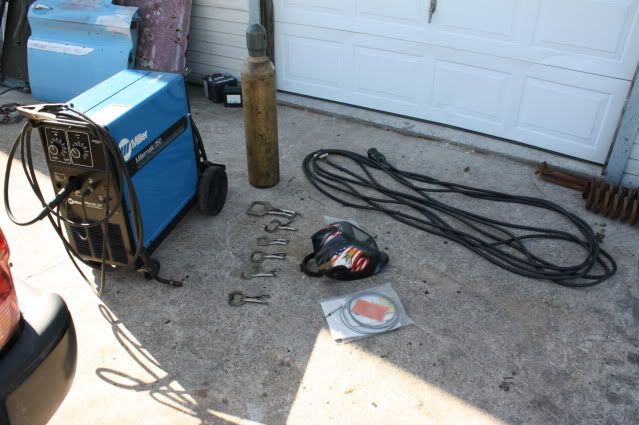 The machine itself: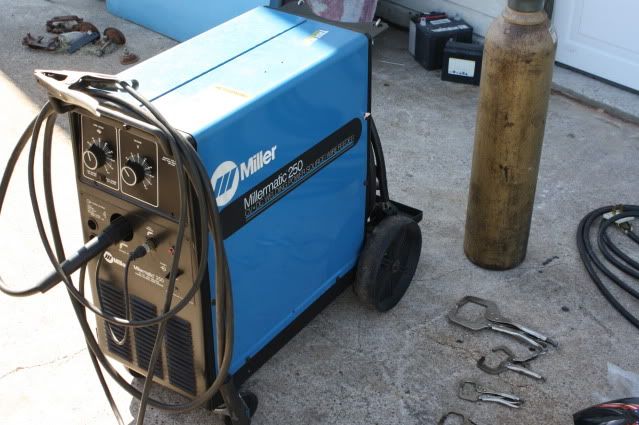 The original spool of wire is still about half full:
Vice grips, shield, and bag of spare parts and paperwork: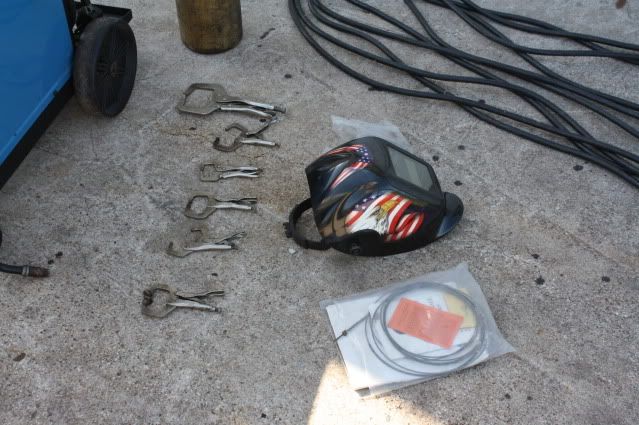 60 foot extension cord. That's over 100 bucks worth of cord laying there: