Not too much progress to report today.
I had made a list of bolts I needed to install my exhaust manifolds, but I somehow lost it out of my pocket yesterday while at work. I stopped by Tractor Supply this morning and bought them from memory and every single one of them is the wrong length. That was a crappy mistake to make. It's too far to drive back and buy the right bolts, so I will just have to wait until Sunday morning when I get off work to go there again.
All I did today was get my fuel pump and water pump installed onto the engine. I'm having some personal issues that really have me down, so it's better to mope around than to try and keep working and make stupid mistakes from distraction.
Fuel pump...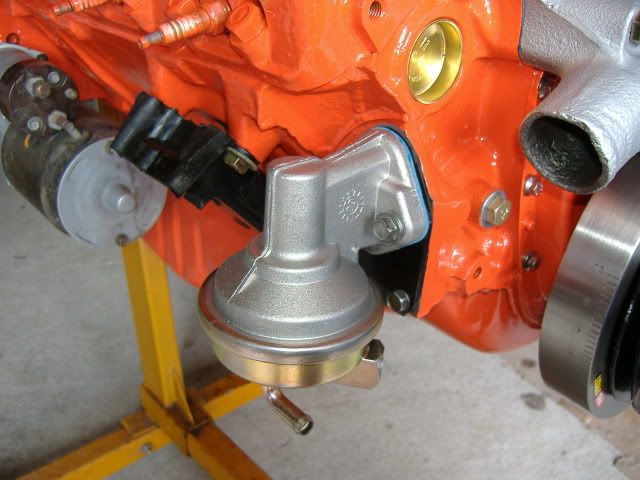 Water pump...
That's it for today.