I ran across a fellow that had just what I needed, a good right door. My right door was unsavable due to rust on the bottom half and a giant crease due to being overextended some time down the line. Look closely at the picture, the front half of the door has a very deep crease.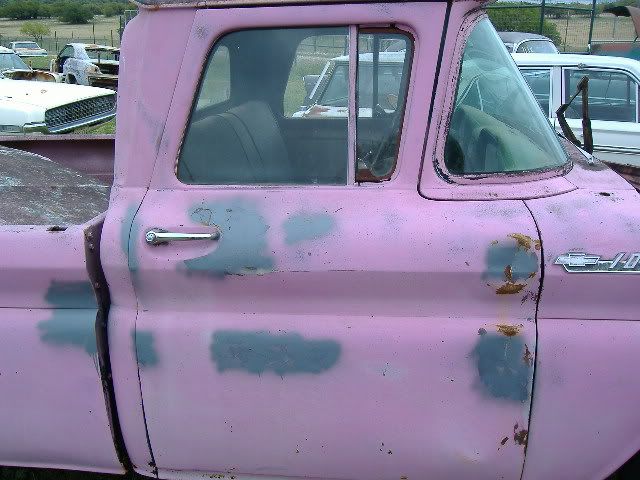 The new door is as straight as I have ever seen for one this age. It certainly wasn't real cheap, but I didn't get hosed either. Good sheetmetal for these 60-63 trucks is very hard to find nowadays, so you often have to pay what the asking price is.
I will need to do about an hour of repair to the bottom of it to get it solid, but that's not an issue with me. I also need to weld up about half a dozen old mirror holes in it to. Again, figure half an hour for that. No sweat.