I gathered all of the parts up today and put them on a table near the action area. Everything is all laid out and ready to go.
I started cleaning the block too. Even though the machine shop vatted it, there is always crud and oily residue left on the block. I wheeled it outside and degreased it thoroughly with cleaner and a water hose. Then, just for good measure, I hung it in the powdercoating oven and am baking it at 400 degrees for 2 hours. This will dry any water that remained in the hidden areas and vaporize any oily residue that might be left.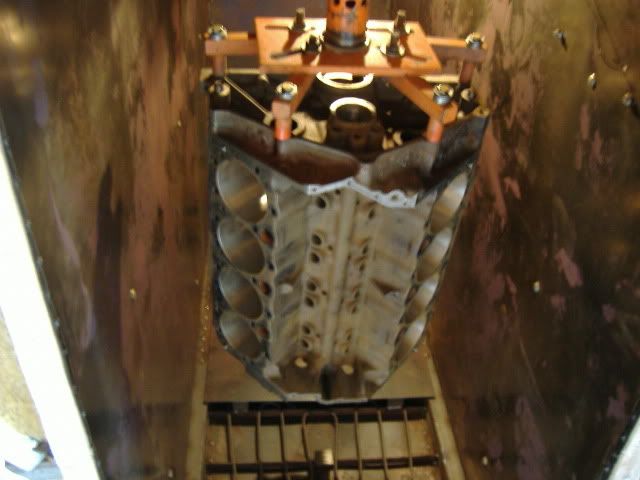 Next time I post, assembly should be underway. Stay tuned...