More progress on my own bike. Valerie made me the frame decals with her sign cutter. My plan is to have the entire bike frame and chassis finished by the end of this weekend so I can start building the engine next week.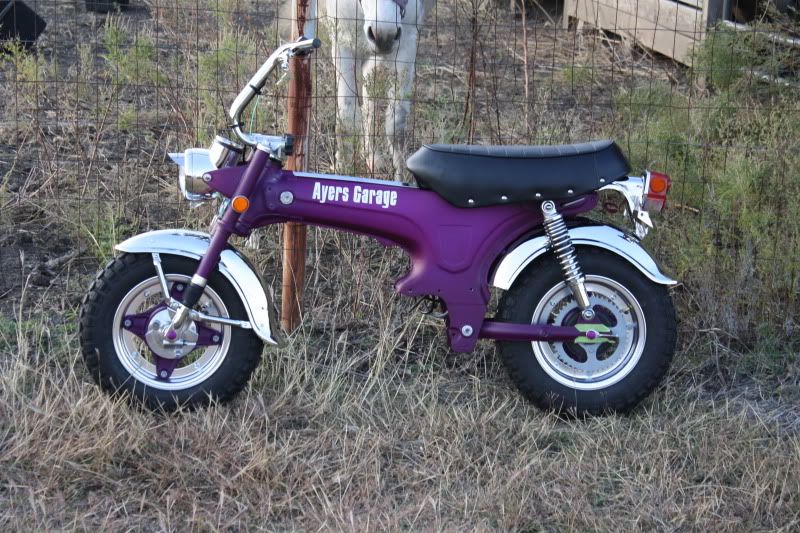 Working hard on a Candy Ruby Red Honda frame. This is the ninth one I've done since I opened the business July 1st. There's a lot of folks around the country restoring these bikes with my powder coating work on them. It makes me proud.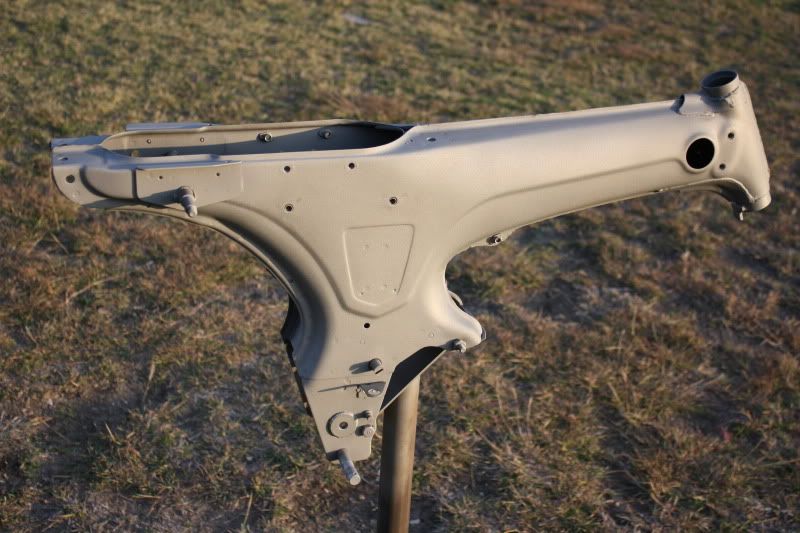 I finished up the last batch of parts for the pink bike that my customer is restoring as a Christmas present for his 8 year old granddaughter.