I finished another batch of black motorcycle parts today.
Motorcycle rear wheel hub all blasted and masked off prior to coating
Back side of the same hub all masked in the areas where bearings, seals, and brake shoes will be.
Front hub from same bike all prepped to coat.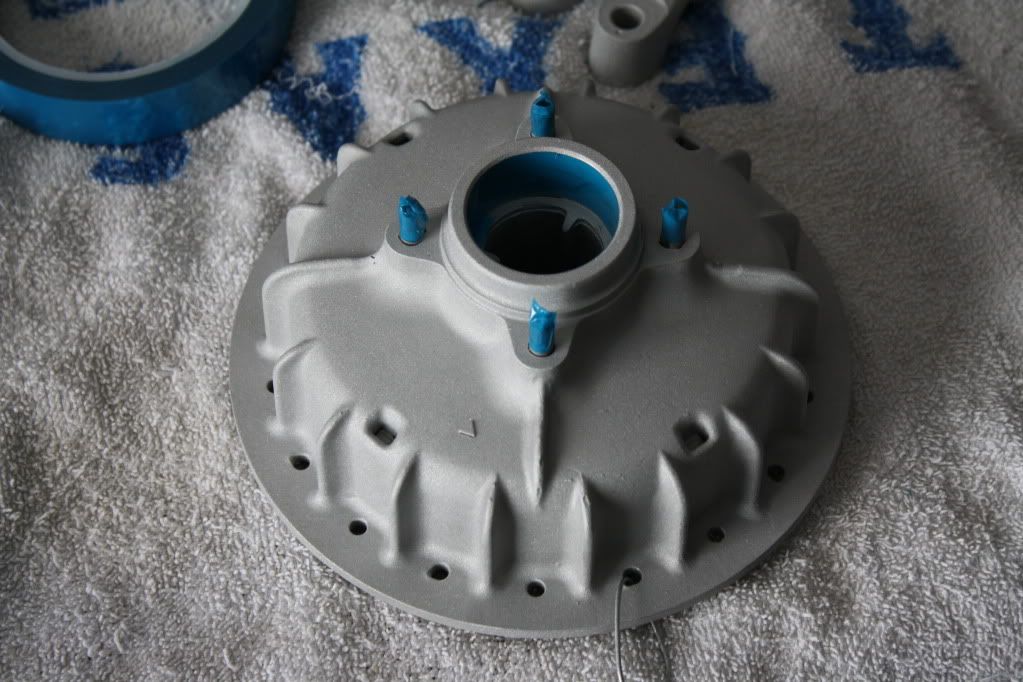 Finished.