The pictures won't wow you, but I have made a lot of progress on the dually.
The floor is spray in bedliner for sound deadening and durability.
I've converted this truck to full fuel injection out of a late model truck. This will give me great mileage and smooth operation. I spent two weeks rebuilding the entire wiring harness for the fuel injection integration to the cab. Every connection is soldered and heat shrunk. Every metal part is powdercoated. I also converted the cab to standard shift specs with clutch pedal for the 4 speed I'm using.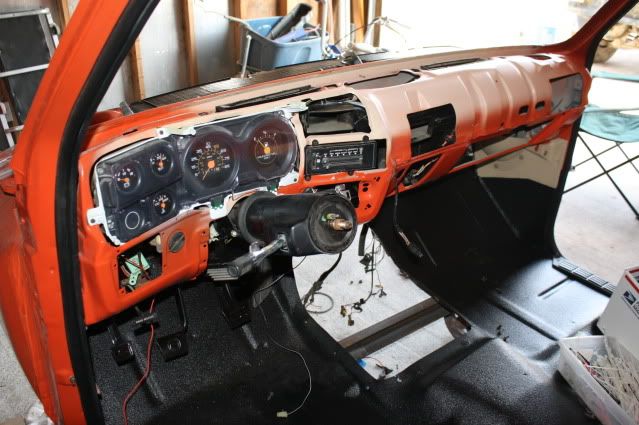 Pictures can't really show the amount of effort expended on this stage. I spend hours building wiring and making the connections, then cover it with looming so it looks orderly.
Progress has been slow because I sold the Dodge and got a different truck to daily drive so I've also been tidying up loose ends on that truck.