I'm flat broke and new shocks cost about 50 bucks a pair so I had to fix these.
First step is disassembly...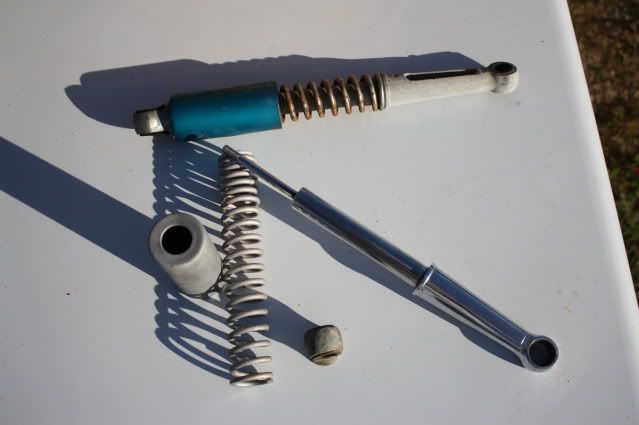 One of the spring covers had a big dent in it so I found a piece of suitable round pipe to use as a dolly and worked it out with a hammer.
Dent...
No dent...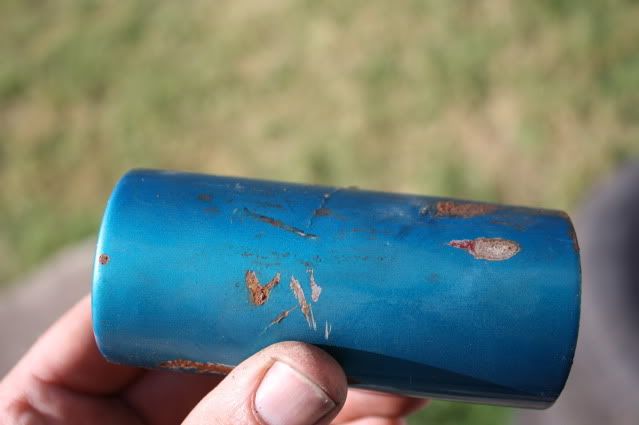 One of the shock housings polished and one still rough to show before and after results...
The springs were originally chrome but as you can see in the first picture, the chrome was beat and rusty. So, I sandblasted them and powdercoated them in chrome powder. It's not exact, but looks good once finished...
All cleaned and reassembled...
Reminder of before...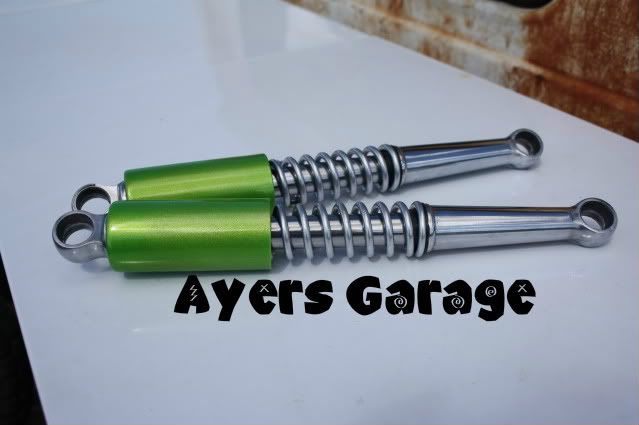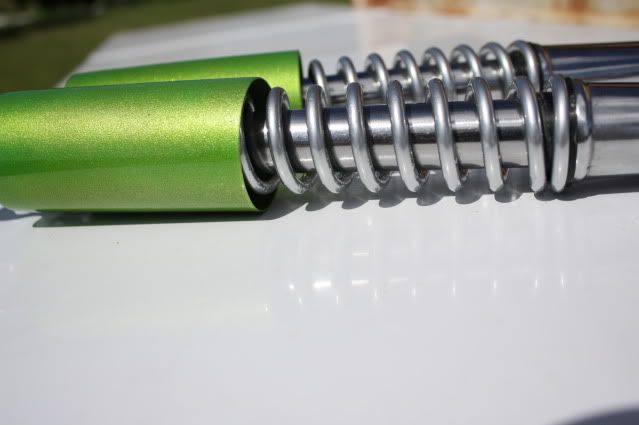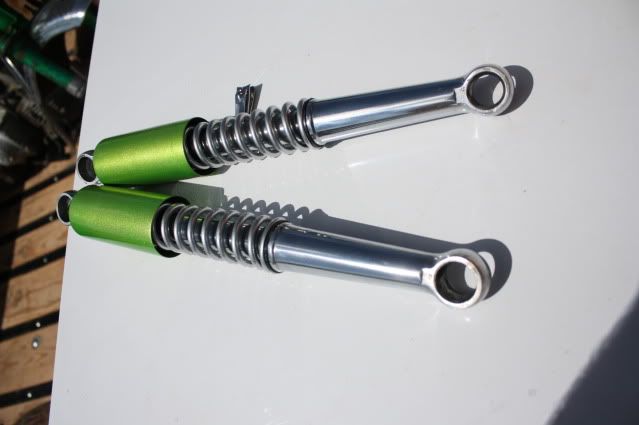 It was a good bit of work but so well worth it in the end. The 50 dollar replacement shocks would have been Chinese shit so it feels even that much better to know the originals will soldier on for a long time more. I don't do politics, but the Japanese , Honda in particular, built some supreme quality stuff like these little motorcycles, which the Chinese have never been able to match in quality with their replacement parts.