I got the frame done finally. To me, this is a high water mark of the restoration. It's both the biggest piece of the puzzle and the backbone to which I assemble everything else. Once the frame is done, it's a matter of restoring each and every individual piece and reinstalling onto the frame.
First step was to sandblast thoroughly then apply two coats of filler powder. This is a special powdercoat that is meant to be applied the sanded smooth to hide any imperfections in the substrate. Once cooled, I spent a lot of time slicking it up by wet sanding it with 1000 grit sandpaper.
This is followed by a thorough cleaning to remove any wet sanding goop and then applying the green basecoat. This powder is known as a "dormant". That means the powder will not have proper gloss or even coloring without a clear topcoat of powder. In my color blind eyes, it looks Army OD green in this stage...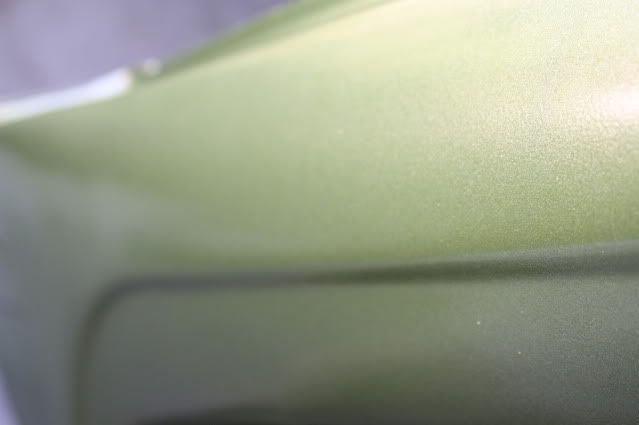 Swingarm too...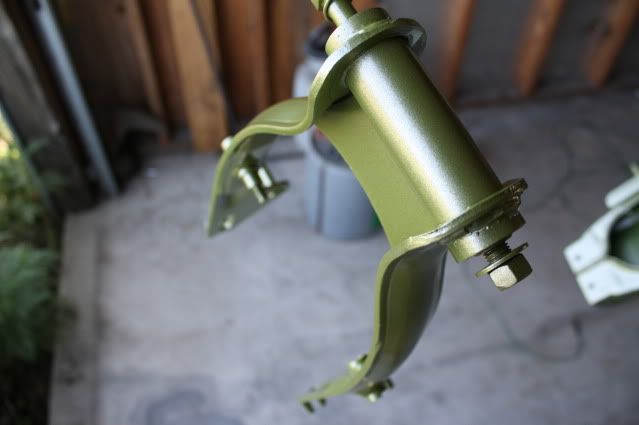 Then comes the clearcoat powder. This stuff is kind of unusual in that, if properly applied, it looks like a white powdered sugar donut prior to curing. This is the same OD green frame with the uncured clear powder coat...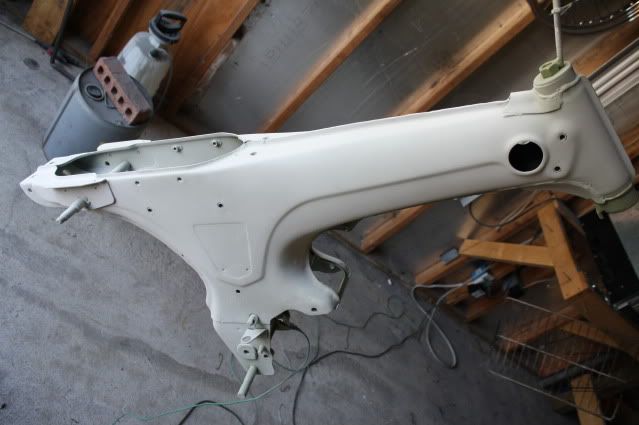 Closeup detail of the raw clear powder...
Final product after curing the clear, 400 degrees for 10 minutes...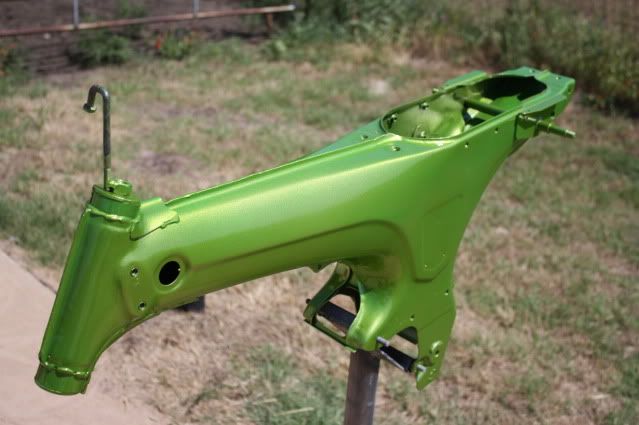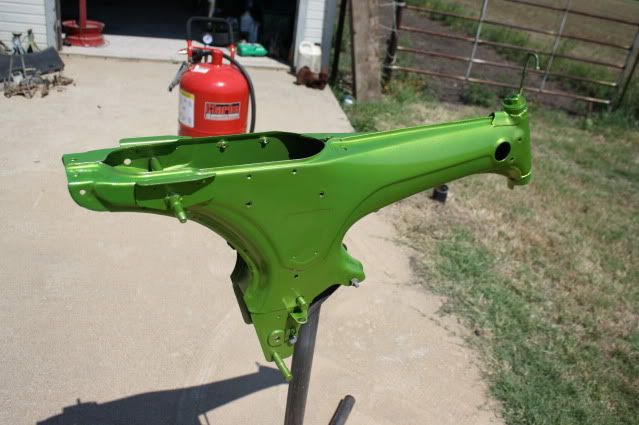 Swingarm...