Valerie wants a ride in this thing by Christmas. Initially, we had talked about Thanksgiving, but I do not like to rush that much. I feel quality suffers when I do. So, we extended it to Christmas instead.
Today, I got the engine compartment all finished up. Everything in there is complete.
Rather than buy an expensive radiator, I bought a universal replacement radiator. It was less than half price of an original one. The downside is that being universal, you must fabricate your own mounts to make it fit your particular application. No problem there.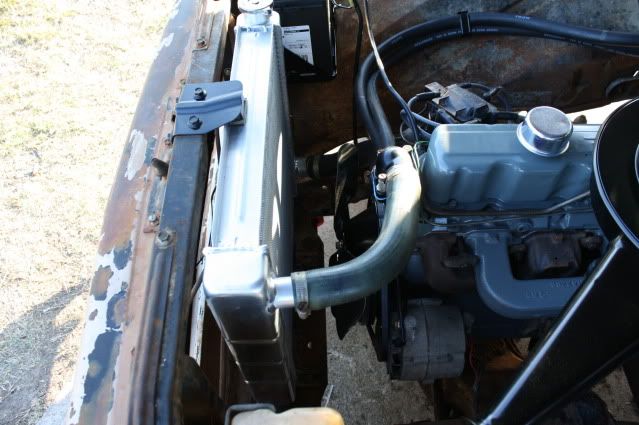 I also had to spring for a new battery tray. The original one was completely rotten away. Those old batteries can get pretty caustic when sitting for 30 years.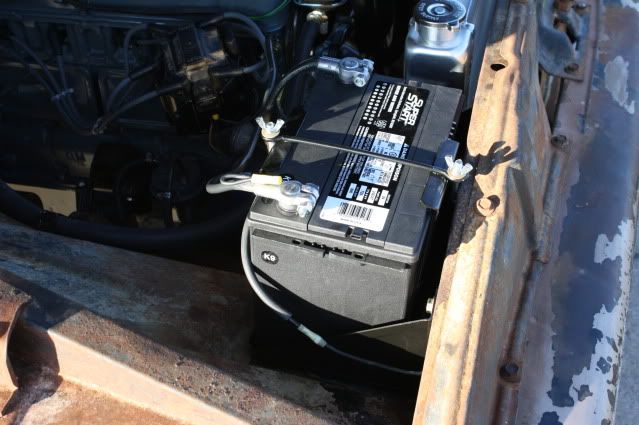 My buddy Scott up at O Reillys hooked me up on a battery. I got the top of the line for budget battery price. I guess all those time I go in there with my part numbers written down on paper ready to pull really paid off. He said he appreciates not having to look up all the numbers every time.
I got some "blem" wheels from Summit. That's "blem" as in "blemish". I won't post pictures of them yet, but I have an idea to make them look great and cover up any blemishes. It's going to take some courage to do it to new wheels though, blem or not.