I finally got the other 63 truck after waiting 2 months in title purgatory. Tim's son delivered it yesterday. It's a damn solid truck and will be a good builder. I plan on taking all of the good stuff off of the pink 63 and putting it on this truck. This should be the quickest, cheapest, and easiest way to a driver.
Don't let the cockeyed stance from the rotted tires fool you. It's a good 'un !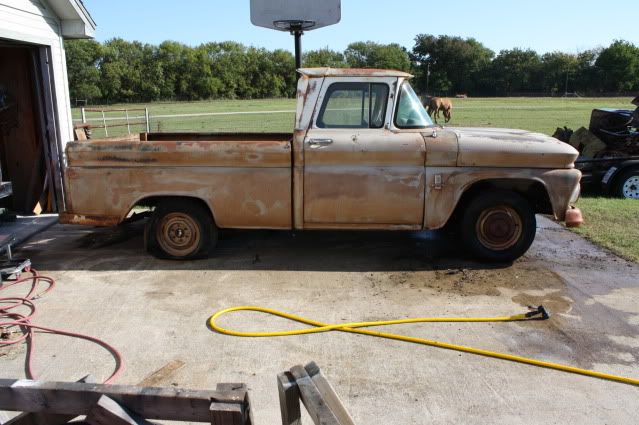 From the web: Apart from the aesthetic appearance and practical protection of patination, antique experts confirm that an object's value increases when its patination is intact because it is an important effect of the aging process and this evidential history is reflected in the value of the piece.
In my words, an old truck that has obviously earned it's keep over the years is to be respected and cherished.