It's cold and miserable today so I didn't feel like doing too much. I did pull the wheels off and paint them. I don't have the cash to pay to dismount and remount the tires so I can powdercoat them. So, instead, I just used some gloss white paint.
As a little dress up, I had been saving a set of chrome center caps and lugnuts off of a late model dually. They dressed it up nicely.
Before:
After: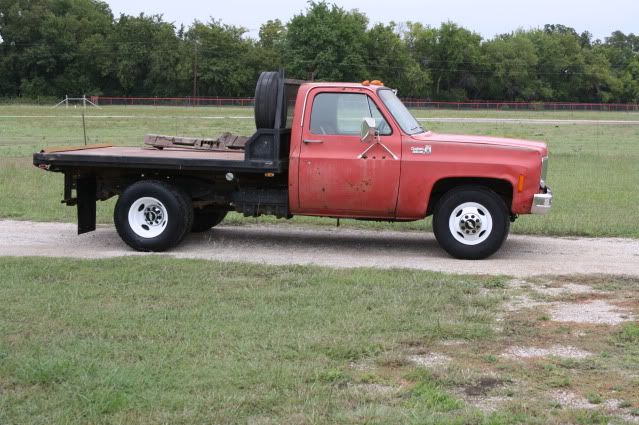 It's a good improvement for a reasonable amount of effort and some parts I had laying around. This isn't permanent though, I have a full set of extra dually wheels in the shop that I will coat in a nice white when I can finally afford some new tires. New tires deserve new shiny powdercoated wheels I think.
I went to see my buddy yesterday that I am getting the 63 from. The final certified letter went out yesterday, so it should be between 5 to 10 days until I get the truck. All we have to do is wait for the post office to return the certified as refused. I looked the 63 over a good bit yesterday while I was there. It looks so forlorn sitting in impound prison. It is going to be a real neat little truck. It is as solid and unmolested as I remembered.