I spend a lot of time wondering what I am supposed to do with my life. I worry that my years are passing and I am missing my true calling.
I did a little side project for a buddy today. As I was working on the parts, I kind of realized that I am pretty good at this stuff and maybe this IS what I am supposed to do. Maybe I have been over looking the obvious.
I started out with a nasty old power steering setup and alternator brackets.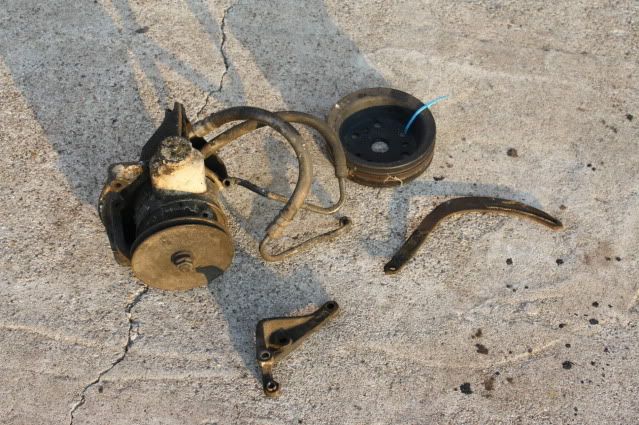 I disassembled the power steering pump and replaced all of the seals. A man can't have a leaky pump can he ?
Then I reassembled it all, detailing and powdercoating all of the various pieces as I went. I feel funny patting my own back, but it did turn out simply fantastic.