I decided to do a little change of direction on this truck. I've been really fighting an uphill battle with the standard transmission. After finally putting pencil to paper, I threw in the towel and decided to go ahead and run an automatic transmission. There are a lot of reasons why I prefer to run a standard, but I've got no choice. I'd have to cut the bottom of the firewall and the center hump out of the cab I just bought. The standard transmission is so big that it simply won't fit under the floorboard of the truck. I won't say any more about the matter. It's quite frustrating after all of the effort I spent on the 4 speed and I supposed you could say it's a sore subject.
It's about a hundred degrees here today so I am not too motivated to work very hard. I felt like some progress needed to be made though, so I did a baby project.
Someone in the past had cut a hole in the floorboard of the truck for a floor shifter. I will be running a tilt column, so no floor shifter hole is needed.
First picture is the before with hole plainly visible...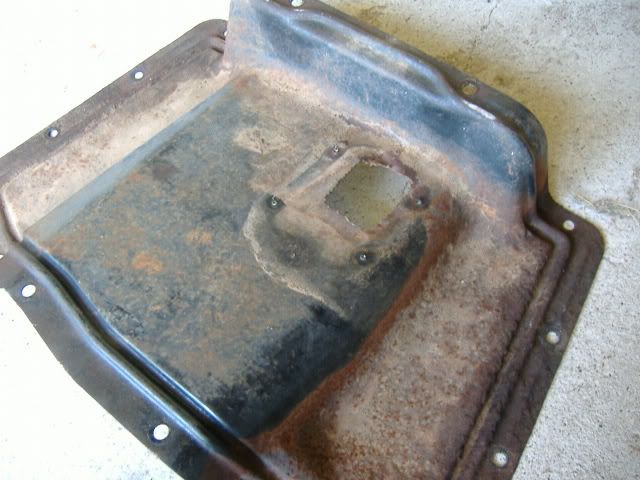 I took an old fender out of the scrap pile and marked out and cut a piece of metal for a patch...
Lay the patch over the hole and mark around the edge...
Cut the hole and clamp the patch into place...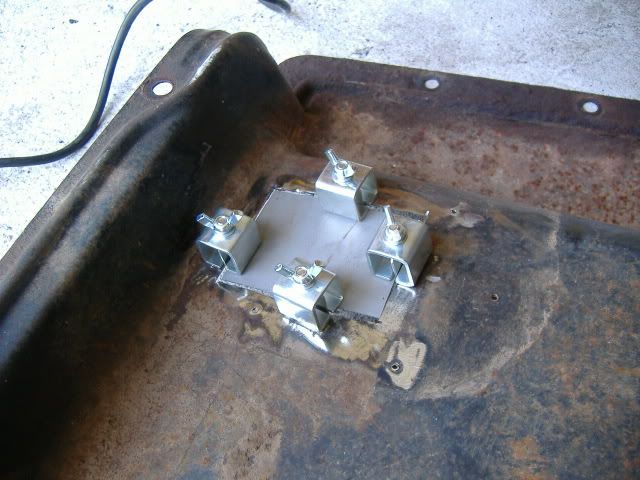 Weld in little burst to keep heat down to a minimum. Too much heat will warp the metal.
Finish welding fully and dress the welds down with a grinder. No more hole.