I got the engine together finally. It was a real beat down. I ran into lots of snags that added expense and time to the job.
Final configuration:
-.030 block with Speed Pro hyperutectic pistons
-Comp Cams 268 High Energy flat tappet hydraulic cam
-Scat rods with ARP bolts
-Dart Iron Eagle S/S heads with 2.02/ 1.60 valves, screw in studs, and 72cc chambers
-Melling high volume oil pump, pickup, and heavy duty drive shaft
-Fel Pro gaskets throughout
Final compression ratio is 8.97 to 1. Horsepower should be about 340 and torque at 396 ft/lbs. It will be a strong runner.
I'm hoping to score a vacation slot tomorrow so I can stay home and work on it another day. I have an extensive pile of polished stainless bolts (ARP brand) for it, and some killer engine paint products. Once it is all painted and assembled with polished and powdecoated goodies, I will post final pictures. I can guarantee though that it will look incredible.
Here is what it looks like as of bed time tonight.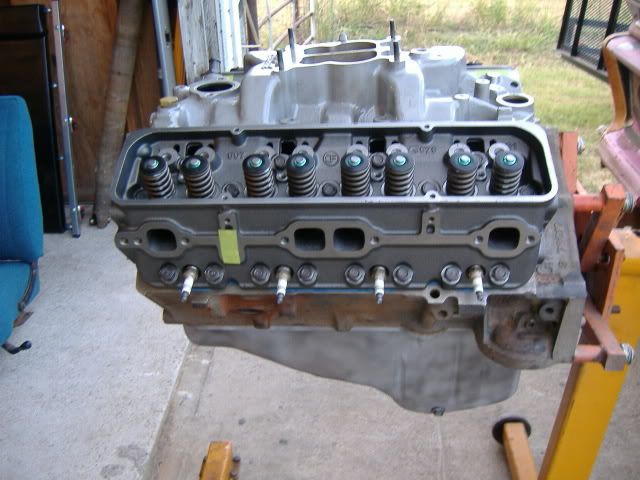 Think of these as "before" pictures. I think you will be surprised at the "after" pictures later this week.